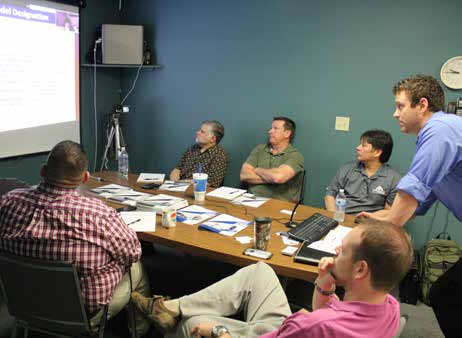 Whatever it takes.
How the R. A. Ross team knowledge and experience can help you.
Process technology training provides valuable information for industrial engineering firm
"I knew some of these types, but it was new exposure for me on the other half of the list"
– Todd Hess, Vice President and
Senior Designer
with Hess Engineering
Sometimes, the very solution you need for a complex process may involve a technology that you may never have heard of. Engineers are often called upon to design complicated systems in industrial and municipal processes that require a specific type of pump or piece of equipment.
That's where R.A. Ross & Associates can help!
We've put together a training module covering the various types of pump technologies available today and the typical applications they are best suited for. We provided our Process Technology class during a "lunch and learn" at the well respected firm of Hess Engineering (formerly A.J. Hess & Associates) in Calvert City, KY. Hess Engineering has been around since 1984 and provides civil, mechanical, electrical, chemical engineering and project management services in Western Kentucky and surrounding areas.
Contact us today to set up your class and see what you might be missing!
Some of the types of pumps covered in our training class: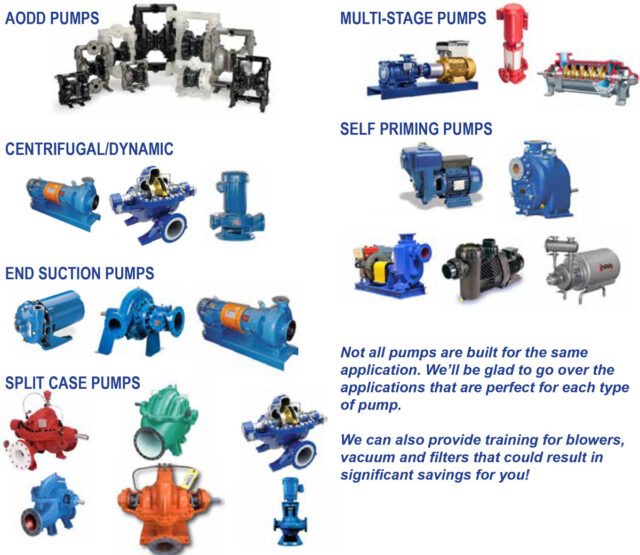 Personal Development Hours Certificate Training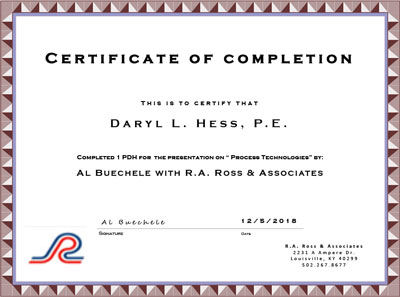 We also provide a PDH (personal development hours) Certificate upon completion of the training.